HER Campaign Founder and CEO, Britney Higgs is featured on this week's OnWatch Podcast Episode. Read more from the OnWatch Apple Podcast Profile: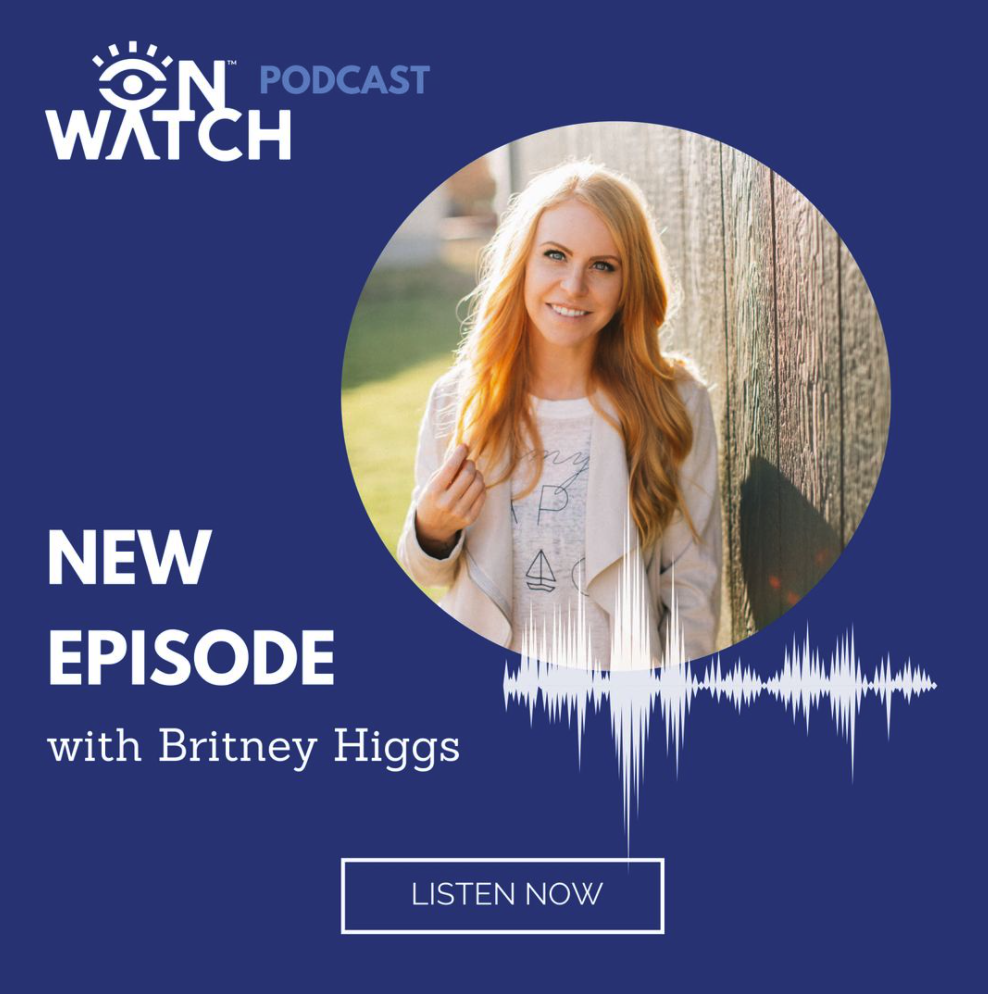 Welcome to the OnWatch Podcast where you will learn how to spot, report, and prevent trafficking. Join us for real facts, real stories, and real ways you can be OnWatch with us!
Listen to Episode #7 with Britney Higgs
This week Brittany Dunn (OnWatch Executive Director) & Kristi Wells (Safe House Project CEO), are joined by Britney Higgs, Founder of HER Campaign.
Britney Higgs, Founder of HER Campaign, provides vision and strategy to the organization through her role as CEO. She is driven by vision from God through her prophetic gifting and passionate about cultivating Kingdom culture here on earth. Britney embodies an entrepreneurial heart and has founded multiple organizations and businesses in photography and film where her communications skills were honed in as a key asset. This coupled with the supportive leadership of her husband and HER Campaign Co-Founder, Sammy Higgs, who has 8 years of experience as a board member and lead team member for a multimillion dollar enterprise, spring-boarded the couple in launching HER Campaign.
In 2017, Britney and Sammy started HER Refuge, a long term residential safe house for survivors operated in their family's home along with their three children. Their mission is to exhort the faith community to do the same by integrating survivors into their families during the journey of healing. Knowing this is but one piece of the solution, they are passionate about unifying nationwide organizations and churches to create a complete ecosystem of care for survivors of human trafficking. Learn more about their story here.
——OnWatch™ is a survivor-led education platform designed to empower you to spot, report, and prevent trafficking where you live, work, and play. Through true survivor experiences, industry experts explain the key indicators of trafficking, as well as how you can support a survivor's path to freedom.Survivor identification is only at one percent in the United States. However, you can help break the cycle of exploitation and protect future generations by recognizing and reporting suspected trafficking. You can enable healing for survivors and give them hope for the future.The OnWatch Podcast features survivors, non-profit organizations, community activists, and corporate leaders to talk about their work and the strength we have when we unite under the common vision of ending trafficking in America.Learn more at IAmOnWatch.org#IAmOnWatch